Reuse What You Have
http://www.startupnation.com/steps/93/9025/3/1/resuse-products-green.html
In this step, we will look for ways to reuse office items. This may require changing your existing methods and replacing disposable items with reusable alternatives.
Ideas for reusing items in the workplace
:
Purchase reusable products, such as rechargeable batteries, washable towels
Save packing material you receive and reuse for shipping
Use white boards and e-mail to replace sticky notes
Print on both sides, write notes on scrap paper
Reuse binders and file folders
Use reusable shopping bags, provide reusable bags to your customers
Use resealable containers instead of plastic bags
Refill ink cartridges
Use washable towels, cloth napkins
If you can't reuse an item, sell it or donate it so someone else gets use out of it
This is Step 2 in StartupNation's "9 Steps to Greening Your Business". Read all nine steps here.
Featured buy of the day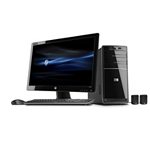 AMD Phenom™ II 830
8GB DDR3
1TB Hard Drive
25" HP...
Be rewarded for your business
Earn up to 2% cash back when you use your Sam's Club® Discover® Card.
Sam's Club Business Plus Members can earn up to 2% cash back on up to $1 million in purchases made at Sam's Club.
Small Business Plus Members earn 2% cash back.
Small Business Advantage Members earn 1% cash back.
Apply now