How to Be Green and Stay Lean
Green businesses measure success by meeting goals associated with social, environmental and economic impact. Conservation efforts are paramount to these businesses; relying on sustainable practices insures that their efforts are not going to waste.
Over 47 percent of Fortune 500 companies increased investment in environmentally friendly product development this year. While large companies are able to save millions every year by adopting green initiatives, small businesses will see a much smaller ROI. Though smaller in size, businesses adopting green practices in the workplace will still see positive benefits for both their company and consumers.
Businesses that adopt/improve upon service offerings that are more socially responsible not only see heightened interest from consumers, but from investors as well. Small businesses can easily take advantage of this opportunity by partnering with larger businesses in the region that support and sponsor greener initiatives.
This article serves as a guide for getting these programs started within your business, as well as steps for maintaining a green-centric consumer base.
Featured buy of the day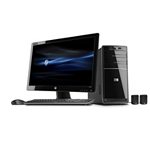 AMD Phenom™ II 830
8GB DDR3
1TB Hard Drive
25" HP...
Be rewarded for your business
Earn up to 2% cash back when you use your Sam's Club® Discover® Card.
Sam's Club Business Plus Members can earn up to 2% cash back on up to $1 million in purchases made at Sam's Club.
Small Business Plus Members earn 2% cash back.
Small Business Advantage Members earn 1% cash back.
Apply now