Lower and Control Operating Costs
Lowering operational costs is imperative to surviving an economic downturn. A reduction in business, coupled with an increase in supply costs, has created even more of an economic impact on restaurateurs looking to squeeze the most out of limited budgets. Effectively managing inventory and aggressively evaluating purchasing techniques are key tactics to staying afloat in times of trouble.
Consolidating purchases into bulk orders from one or two vendors not only saves delivery time, but also time that would otherwise be spent checking and paying invoices. Based on your purchase increase, many vendors will negotiate costs – saving even more money on larger, bulk orders. Building relationships with these vendors pays off; those privy to the supplier's business may be informed of lower-priced products similar to the ones they're purchasing in bulk. This information could lead to increased savings over time as orders are adjusted with new – yet similar – products.
Managing inventory is another crucial step to insure minimal loss over time. Purchasing should be efficient; perfected techniques have the potential to reduce spending without sacrificing the quality of portion sizes or menu options. Online ordering is a great start for those looking to refine purchasing habits; orders may be placed when it is convenient, whether or not that falls during regular store hours. Online ordering also provides information regarding items that are out-of-stock – this information is helpful in that they also provide suggestions for substitutions.
Targeting food costs is a basic tactic that restaurant owners should utilize when budgeting orders. Costing out the menu and calculating ideal food costs are imperative to determining where the most money is spent – and where spending can be cut. It is also important to note portion control, problems with deliveries and receiving, theft and waste.
This guide outlines the three topics listed above, as well as cost-cutting strategies and tips for engineering cost-effective menus.
Click here to read the guide to Lower and Control Operating Costs.
Featured buy of the day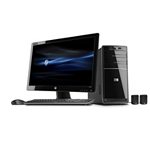 AMD Phenom™ II 830
8GB DDR3
1TB Hard Drive
25" HP...
Be rewarded for your business
Earn up to 2% cash back when you use your Sam's Club® Discover® Card.
Sam's Club Business Plus Members can earn up to 2% cash back on up to $1 million in purchases made at Sam's Club.
Small Business Plus Members earn 2% cash back.
Small Business Advantage Members earn 1% cash back.
Apply now