Innovative Ideas: Creating Demand for Your Small Business
Nearly half of all U.S. workers are employed by small businesses (employing fewer than 500 people). Each year roughly 595,000 small businesses close their doors, while approximately 627,000 open. With an increase in workforce as well as government funding, what challenges do small business owners still face?
Health coverage continues to be an obstacle for business owners. Many struggle to provide insurance for their employees since premiums are approximately 18 percent higher than those for large businesses. Another hurdle companies face is the regulations and taxes associated with small businesses employing fewer than 20 employees. These businesses may spend upwards of 67 percent more per employee on tax compliances. With federal regulations absorbing time and costs, many businesses find that the demand for their products has diminished based on lack of time devoted to promotions and advertising. How do these businesses retain current customers and obtain new customers with limited time and budgets?
Small business owners should be monitoring and managing their relationships with customers. Many initiatives and software programs have emerged that enable businesses to database and sort customers based on relation, products ordered, services required and contact information. This database enables salespeople to understand the customers they interact with, as well as know how to build relationships with them based on their purchase trends. Social networks provide an inexpensive outlet for promoting the business and attracting new customers through engagement.
This article provides tips for building product demand through new and returning consumer bases, including information on social networking, direct mail programs, word-of-mouth advocacy and consumer loyalty programs.
Click here to learn more about Creating Demand for Your Small Business
Featured buy of the day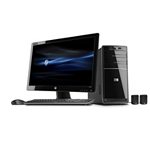 AMD Phenom™ II 830
8GB DDR3
1TB Hard Drive
25" HP...
Be rewarded for your business
Earn up to 2% cash back when you use your Sam's Club® Discover® Card.
Sam's Club Business Plus Members can earn up to 2% cash back on up to $1 million in purchases made at Sam's Club.
Small Business Plus Members earn 2% cash back.
Small Business Advantage Members earn 1% cash back.
Apply now