The Big Picture: Small-Business Loans in Today's Economy
Though economic downturn is the largest factor affecting small businesses in the United States, an increase in small-business loans is still expected to increase. Younger generations are drawn to entrepreneurship due to low start-up costs and limited risks involved with starting their own businesses. Older generations needing to extend their working years are investing their time and resources into small businesses as a way of obtaining household income through the years that would be otherwise spent in retirement.
It's no secret that starting a business requires backing from a financial institution. It is best to evaluate the level of capital required, how your business needs will be defined and your level of risk before filling out applications for small-business loans. Financial advisors will be tasked with ensuring that your level of need meshes with your business plan prior to approving any financial assistance. Once those preliminary steps are complete, you will need to determine which loan is right for your business and begin drafting a loan proposal that includes an overview of your business model, experience in the given field, anticipated repayment schedule and first-year projections.
This guide outlines the necessary steps required to organize business plans, apply for financial assistance through independent lenders as well as Government assistance through the American Recovery Act and tax credits for small businesses that may be overlooked as you prepare to file your Income Taxes for the year.
Click here to learn more about Small-Business Loans in Today's Economy
Featured buy of the day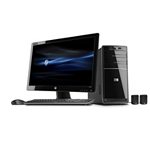 AMD Phenom™ II 830
8GB DDR3
1TB Hard Drive
25" HP...
Be rewarded for your business
Earn up to 2% cash back when you use your Sam's Club® Discover® Card.
Sam's Club Business Plus Members can earn up to 2% cash back on up to $1 million in purchases made at Sam's Club.
Small Business Plus Members earn 2% cash back.
Small Business Advantage Members earn 1% cash back.
Apply now