Survival Guide for the Woman Entrepreneur/Small-Business Owner
More than 28 percent of United States businesses are owned by women. These businesses, defined as organizations with 51 percent of shares owned by a female, have doubled their rate of increase over the past three decades; However, only three percent of these businesses have hit a recorded revenue of $1 Million.
Though economic forecasts may call for further downsizing, most female business owners have reason to be optimistic. Independent, women-owned businesses employ almost eight percent of the total American workforce and have a combined annual economic impact of almost $2.86 Trillion.
Whether they are running a retail boutique or starting communications or real estate firms, resources are available to female entrepreneurs to assist them in successfully running their businesses, avoiding economic shortfalls and structuring finances to ensure stability.
This guide serves as a development tool and details online resources accessible to those looking for advice and guidance through difficult economic times. Listed inside are national organizations that provide assistance to small business owners: strategic planning via the Center for Women's Business Research, a bipartisan advisory board founded by the National Women's Business Council, public policy advocates from Women Impacting Public Policy and entrepreneurial networking through the National Association of Women Business Owners.
Click here to read the full Survival Guide for the Woman Entrepreneur/Small-Business Owner
Featured buy of the day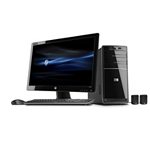 AMD Phenom™ II 830
8GB DDR3
1TB Hard Drive
25" HP...
Be rewarded for your business
Earn up to 2% cash back when you use your Sam's Club® Discover® Card.
Sam's Club Business Plus Members can earn up to 2% cash back on up to $1 million in purchases made at Sam's Club.
Small Business Plus Members earn 2% cash back.
Small Business Advantage Members earn 1% cash back.
Apply now