Sam's Club Stories
See what people are saying about Sam's Club, and submit your own Sam's Club Story.
James Printing
North Kansas City, MO
Home Sam's Club:
8208
How have you transformed your business with Sam's Club?
Tell us and you may be featured here.
Add testimonial >
All Testimonials
James Printing - North Kansas City,MO

The Klubhouse Child Care - North Richland Hills,TX

Resource Financial Services, Inc - Coppell,TX

Village Bakery - West,TX
"I buy 25% for my business and 75% for my home. We are at Sam's every week. I've been a loyal Sam's member for years."
About this business:
James Printing offers a wide range of graphic arts capabilities including expert job planning, instant preflighting, complementary proofreading, technically advanced litho and digital printing, complete bindery services, round-the-clock production and comfortable-as-silk hand holding at every step.
How this business took advantage of savings and services offered by Sam's Clubs:
I buy 25% for my business and 75% for my home. We are at Sam's every week. I've been a loyal Sam's Member for years. My wife and I find the Club addicting. We tend to go in for one thing and leave with several.
For my company, I purchase cleaning supplies and gas for company cars. I have also purchased industrial shelving from Sam's. I buy cleaning products from Sam's because of the savings I receive on the products. I would purchase more from Sam's if they had a delivery option for business Members.
I purchase things for my home on a regular basis. I love the rotisserie chicken! Delicious! I don't know how Sam's makes money on a $4 chicken, but I love them. We also buy the pizza from Sam's too. OTC items are at a great value as well. We buy razors, shampoos, etc. from Sam's. I depend on the discount I get on Prilosec.

Sam's has significant value and is always cheaper. We've also purchased our every day dishes and appliances from Sam's. We actually bought a coffee maker at BBB and then went to Sam's for our regular trip. The coffee maker we just bought was ½ the price at Sam's. We bought it there and returned the original to BBB. We love the treasure hunt items. My wife loves the book section and goes there for every trip.

Featured buy of the day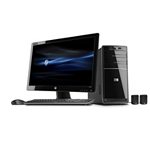 AMD Phenom™ II 830
8GB DDR3
1TB Hard Drive
25" HP...
Be rewarded for your business
Earn up to 2% cash back when you use your Sam's Club® Discover® Card.
Sam's Club Business Plus Members can earn up to 2% cash back on up to $1 million in purchases made at Sam's Club.
Small Business Plus Members earn 2% cash back.
Small Business Advantage Members earn 1% cash back.
Apply now